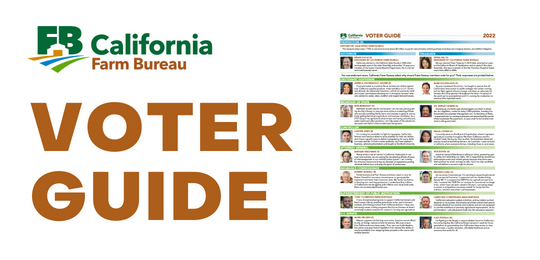 October 10, 2022
California Farm Bureau has produced a 2022 November General Election Voter Guide as a reference for members and interested parties.
For non-endorsed races, California Farm Bureau asked statewide candidates, "why should Farm Bureau members vote for you?" Their responses are printed in the guide.
Unlike California Farm Bureau, SLO County Farm Bureau does not endorse candidates. We do hold candidate forums to educate our members about where candidates stand on agriculture issues. To watch a replay of our October 5, 2022 Candidate Forum for District 2 Supervisor with Bruce Gibson and Bruce Jones, click here.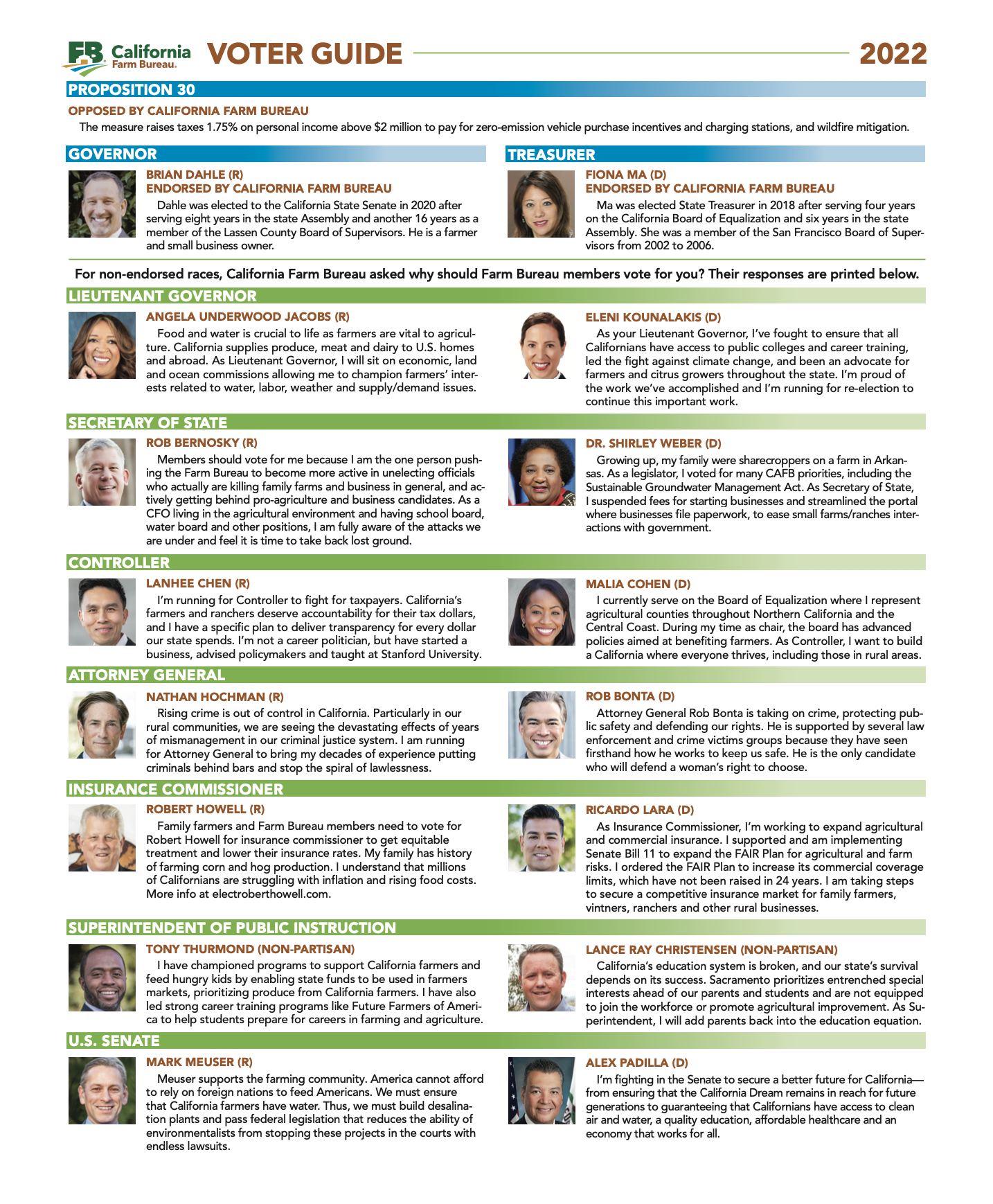 Find resources on voting at the Secretary of State's website including their statewide voter guide and information on vote centers and drop-box locations.