Grants
DWR Announces $85.8 Million in Grants for Groundwater Sustainability Projects and Plans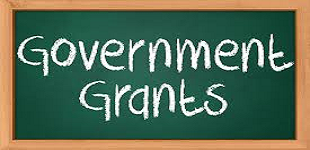 February 14, 2018
On February 6, DWR announced its recommended awards for grants for groundwater sustainability projects that directly benefit severely disadvantaged communities and for local agency development of Groundwater Sustainability Plans (GSPs). These funds support the goals of the Sustainable Groundwater Management Act (SGMA). DWR received 78 grant applications and is recommending that all receive awards, pending public comments and review of those comments.
The grants are funded by Proposition 1 and awarded on a competitive basis in two funding categories: 1) Projects that serve severely disadvantaged communities; and 2) Development of Groundwater Sustainability Plans. Of the $85.8 million awarded:
$16.2 million is for severely disadvantaged communities to support groundwater sustainability planning and development.
$69.6 million is for local agency GSP development.
$3.4 million is tentatively awarded to three basins. These awards will be held pending a further review of their eligibility.
The full list of grant applications that were submitted is available on the Sustainable Groundwater Planning Grant Program webpage.
The public comment period will close on February 21, 2018 at 5:00 P.M. Please specify applicant name and proposal title for which you are addressing comments. Comments on the draft funding recommendations will be posted on a Public Comments page. Comments can be submitted in the following methods:
Electronic Mail: SGWP@water.ca.gov
U.S. Mail: California Department of Water Resources, Division of Integrated Regional Water Management, Financial Assistance Branch, P.O. Box 942836, Sacramento, CA 94236 Attention: Jason Brabec
Hardy Copy Delivery: 901 P Street, Sacramento, CA 95814, Attention: Jason Brabec
Contacts:
Jason Brabec, Sustainable Groundwater Planning Grant Program
(916) 657-4893, Jason.Brabec@water.ca.gov
Zaffar Eusuff, Sustainable Groundwater Planning Grant Program
(916) 651-9266, Muzaffar.Eusuff@water.ca.gov