About the SLO County Farm Bureau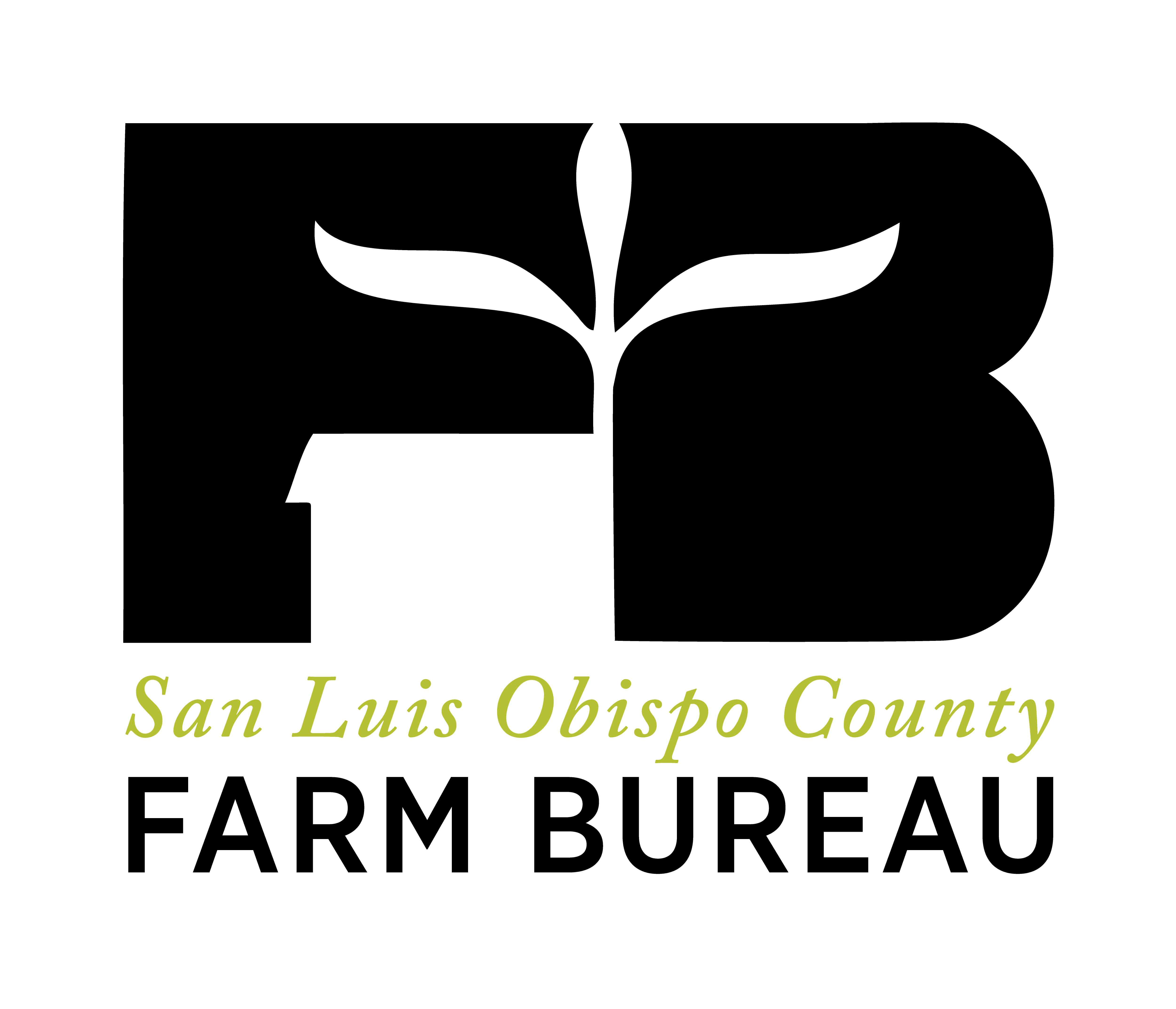 San Luis Obispo County Farm Bureau is a nonprofit, voluntary membership organization with a purpose to protect and promote agricultural interests in San Luis Obispo County. Now, in its 100th year, Farm Bureau advocates on behalf of our family famers, ranchers and local agriculture businesses in San Luis Obispo County.
We unite farmers, ranchers, viticulturalists and other ag businesses in the county under one farm and ranch organization to promotion and protect the common interest and community good without regard to political or religious affiliation.
We stand alongside other county Farm Bureau organizations in connection with California Farm Bureau Federation and American Farm Bureau Federation for mutual assistance in the achievement of common aims and purposes.
The organization has a long history of active volunteers, who are passionate about agriculture and the mission of Farm Bureau. Staff and volunteers actively represent some 700 members in this County alone.
Collectively, California Farm Bureau Federation is California's largest farm organization with memberships of some 49,000 farm families and individuals in 56 California counties. Learn more about our 100-year history here.
Grassroots History
Farm Bureau is organized on a county, state and national basis. The county Farm Bureau is the nucleus of the organization. In 1919, a small group of farmers, representing 30 states, founded the American Farm Bureau Federation. They wanted to speak for themselves on the issues they knew better than anyone else. Members have never stopped speaking out. They have found a voice that is articulate and focused and, over the nearly 100 years, have kept agriculture working.
California Farm Bureau Federation serves the county Farm Bureaus' as our voice in state issues and works closely with representatives from American Farm Bureau Federation on issues of national importance. Farm Bureau strives to protect and improve the ability of farmers and ranchers engaged in production agriculture to provide a reliable supply of food and fiber through responsible stewardship of California's resources.
Read more about the history of San Luis Obispo County Farm Bureau here.
Policy
Farm Bureau policies and programs are developed from grassroots recommendations originating at the community and county Farm Bureau level. From these recommendations, tentative policy resolutions are prepared and submitted to the CFBF House of Delegates for action at its annual meeting each December. The House of Delegates is made up of representatives elected by members of the County Farm Bureaus. Resolutions on state matters become CFBF policy. Matters of national interest are forwarded to the American Farm Bureau Federation for consideration.