May 8, 2018
Any effort to impose tariffs on Chinese imports by the U.S. runs the risk of retaliatory measures against the nearly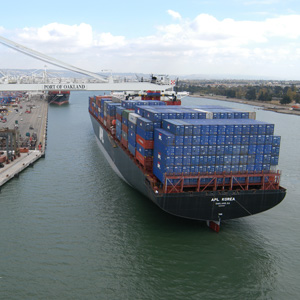 $20 billion in agricultural products U.S. farmers and ranchers sent to China in 2017, the American Farm Bureau Federation recently told Congress.
"The impact on American farmers and ranchers, and associated businesses, must be considered when pursuing trade actions. U.S. agriculture has strongly supported, for decades, efforts to open the world to our agricultural and other trade products," AFBF said in statements submitted for the record to the Senate Finance Committee and the House Ways and Means Committee. The committees were discussing market access challenges in China and the effect of tariff increases on the U.S. economy and jobs, respectively.
On April 2, China responded to new U.S. steel and aluminum tariffs with tariffs on imports of 128 U.S. product lines. Of those 128, 94 are agricultural in nature; the remainder are steel and aluminum. The agricultural lines are divided into two categories – 86 products, including fresh and dried fruit, tree nuts and wine, that will be subject to an additional 15 percent tariff and eight products, including pork, that will be subject to an additional 25 percent tariff.
On April 3, the Trump administration announced it was reacting to an August 2017 investigation into Chinese intellectual property theft by considering a 25 percent tariff on imports of about 1,300 Chinese product lines valued at $50 billion in total. The following day, China countered with a retaliation list of 106 imports from the U.S.—including soybeans, sorghum, cotton, corn, wheat, beef and other products—that will be subject to a 25 percent tariff. Thirty percent of U.S. soybeans—about $14 billion worth per year—go to China, making soybeans the United States' top ag export to China.
"Farm Bureau believes in negotiations, not additional tariffs, to resolve trade issues. American farmers and ranchers rely heavily on export markets for their business success, especially at this time of reduced farm income. Agriculture needs a growing trade, not a reduced and burdened trade," the organization told the committees.
Trump's tariff proposal that prompted China to target U.S. soybeans, cotton and beef will not take effect until after a comment period that closes on May 11, and then up to 180 days will be allowed for a final decision by the administration—time when negotiations with China could result in a deal to avert the tariffs. Similarly, the most recent batch of tariffs announced by China has no set start date.
Farm Bureau is encouraging farmers and ranchers to urge the U.S. Trade Representative to negotiate a better deal for American agriculture. Submit your comments to USTR by clicking here.