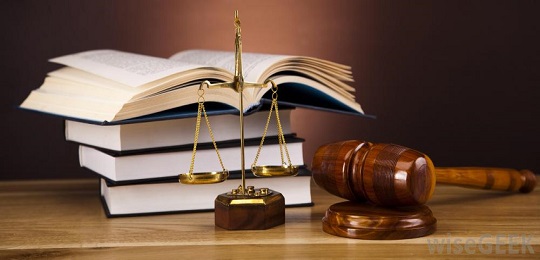 September 25, 2018
By Kevin Hecteman
Courtesy of California Farm Bureau Federation
A series of lawsuits aimed at farmers and farm labor contractors allege that farm employees who travel to and from agricultural jobs in company buses should be paid for their time in transit—despite company policies making clear use of the buses is voluntary.
The suits, filed in Monterey and San Diego counties by California Rural Legal Assistance, charge that the employees are actually required to use the buses to get to the fields.
Farmers and farm labor contractors should be watching the cases closely, according to John Segale, who is leading outreach efforts for the newly formed California Farmers for Fairness. He said mandated travel pay, coupled with the rising minimum wage and changes to overtime laws, would represent "an economic tsunami" for farmers.
"This is all occurring at one perfect storm, and it's going to result in severe economic harm," Segale said.
Carl Borden, senior counsel for the California Farm Bureau Federation, said the state Supreme Court ruled in 2000 on a case involving whether farm employees must be paid for time spent riding to and from a worksite in company buses at their employer's insistence.
In that case, Morillion v. Royal Packing Co., the state's highest court ruled that because Royal required employees to use buses, those workers were under the employer's control and were therefore owed travel pay.
"However," the court wrote, "employers may provide optional free transportation to employees without having to pay them for their travel time, as long as employers do not require employees to use this transportation."
"For the last 18 years, that's what employers have been relying on," Borden said. "To that end, I understand employers in the current cases had written policies that company-provided transportation is at the employee's option, and that no employee is required to take it. They posted those policies on their buses and/or included them in their employee handbooks."
Mike Saqui, an attorney representing defendants in the CRLA lawsuits, said the lawsuits mischaracterize the Royal decision.
"They're attempting to stand it on its head, to say that these workers, because of their station in life, have no ability to make a choice," Saqui said. "Quite frankly, I think it's demeaning to a farmworker, and it's not a healthy view of reality in the farming industry."
Borden noted that claims made in these cases and a prior travel-time case include:
Employees were not told where to report to work the next day.
Employees were required or allowed to work while riding in company buses.
All employees rode in company buses.
The outcome of the cases has significant implications for agricultural employers, according to California Farmers for Fairness.