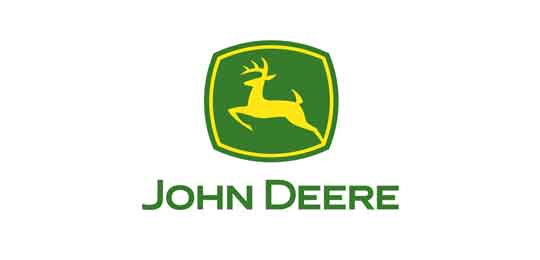 November 2, 2017
Farm Bureau members in California will qualify for special access to the John Deere GreenFleetTM Loyalty Rewards program, under a new partnership between the California Farm Bureau Federation and John Deere.
The program provides Farm Bureau members with a free, two-year Platinum 2 membership. Along with equipment discounts, GreenFleet Loyalty Rewards Platinum members are eligible for special parts savings, Home & Workshop Products discounts and other members-only promotions.
$350-$3,200 off Commercial Mowing
$100-$250 off Residential Mowing
$200-$350 off Utility Vehicles
$200-$350 off Tractors
$500-$3,700 off Golf & Sports Turf
17% off MSRP – Commercial Worksite
10% off Deere Workshop Products, including air compressors and generators, plus more!
Special low-rate financing on certain products and equipment!
10% off apparel and accessories at JohnDeereStore.com
Typically, a customer must initially purchase five pieces of qualifying equipment within 12 months to reach Platinum 2 status. Farm Bureau members will automatically qualify by signing up through JohnDeere.com/FarmBureau for these benefits:
Equipment Discounts: Savings on everything from mowers to tractors to Gator™ Utility Vehicles purchased at an authorized John Deere dealer.
Special Parts Savings: Money-saving parts coupons and offers to help keep Deere equipment at its best.
Home & Workshop Product Discounts: A 10 percent discount off MSRP on eligible John Deere tools and workshop equipment—air compressors, generators, pressure washers and more.
Exclusive Member Promotions: New, exclusive offers and promotions, along with insider tips and ideas for enhancing members' equipment experience.
To participate, Farm Bureau members can visit the CFBF website at www.cfbf.com/member-benefits#agriculturalsupplies or JohnDeere.com/FarmBureau. Once registered, the member will receive a GreenFleet member number and can instantly access program benefits. Members can purchase online at JohnDeere.com/BuyOnline or by visiting a local John Deere dealer. To find out more about GreenFleet Loyalty Rewards, visit JohnDeere.com/GreenFleet.