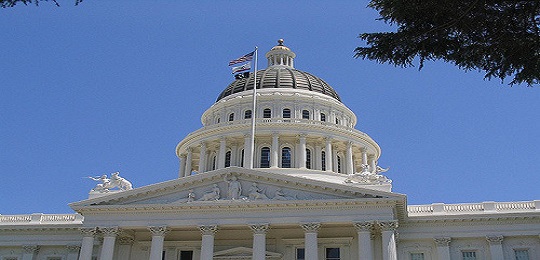 May 30, 2018
A bi-partisan bill to lessen the impacts of the closing of the Diablo Canyon Nuclear Power Plant,has passed the California State Senate. It is now in the Assembly Rules Committee for consideration
Authored by Senator Bill Monning (D-Carmel) and Assemblyman Jordan Cunningham (R-San Luis Obispo), both of whom represent San Luis Obispo County, SB-1090 is designed to ensure a thoughtful process in several areas of concern, including safety and economy.
SB 1090 calls on the California Public Utilities Commission (CPUC) to approve elements of the Joint Proposal, as modified by the community impact mitigation settlement, which was submitted as part of the Diablo retirement application; requires the CPUC to approve the community impact mitigation settlement of $85 million; and requires the CPUC to approve full funding of the $350 million employee retention program.
"I want to thank my colleagues for recognizing the tremendous value of this measure to the San Luis Obispo community, region, and California," Senator Monning said. "This community has borne the risk of having a nuclear power plant in its backyard, and it is imperative that those with the proper expertise and training are retained until the plant shuts down."
For years, Diablo Canyon has provided an emissions-free energy supply to consumers – making up 10 percent of the state's energy portfolio. Additionally, the plant contributes an estimated $1 billion to the economy, including thousands of jobs.
"I am pleased to see the Senate give bipartisan support to SB 1090," said Assemblyman Jordan Cunningham. "By funding workforce retention, this bill will ensure Diablo remains open as we move toward the planned retirement. It is important for our local economy and our entire state's energy supply."
SB 1090 is now in the Assembly Committee on Rules waiting to be assigned to a policy committee.