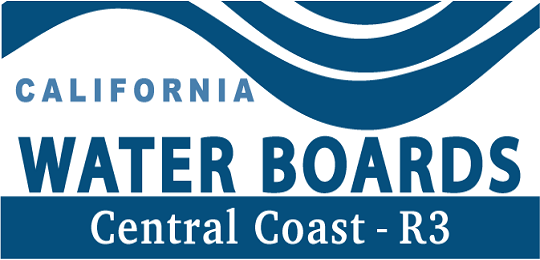 December 19, 2018
2018 TNA Reports Due by March 1, 2019
WHO IS REQUIRED TO SUBMIT TNA REPORT(S)?
All Tier 2 and/or Tier 3 ranch(es) that grew any high-risk crop(s) from January 1, 2018 to December 31, 2018 are required to submit TNA report(s) for all crops grown and harvested in year 2018. If you did not operate a Tier 2 or Tier 3 ranch or you did not grow any high-risk crop(s) during 2018, this reminder does not apply to you. High Risk Crop(s): beet, broccoli, cabbage, cauliflower, celery, Chinese cabbage (Napa), collard, endive, kale, leek, lettuce (leaf and head), mustard, onion (dry and green), parsley, pepper (fruiting), spinach, strawberry.
WHEN DO I NEED TO SUBMIT MY TNA REPORT(S) TO THE CENTRAL COAST WATER BOARD?
All required 2018 TNA Report(s) must be submitted by March 1, 2019.
HOW DO I SUBMIT MY TNA REPORT(S)?
The attached, 2018 TNA Report Template, must be completed for each ranch required to submit a TNA report. This electronic report must be saved to your computer, completed, and then attached to an email. Create an email message to mailto:AgNOI@waterboards.ca.gov, attach the completed electronic report to the email, and send the message. Include the following in the subject line of your email message: 2018 TNA Report.
Please ensure that you save a copy of your completed 2018 TNA Report for your records. If the report(s) are emailed successfully, you will receive an automatic reply message from mailto:AgNOI@waterboards.ca.gov. This automatic reply confirms that your report(s) were successfully submitted to the Central Coast Water Board.
WHAT FARM / RANCH RECORDS DO I NEED TO COMPLETE MY TNA REPORT(S)?
• Operation Identification Number (AW#, available on your eNOI)
• Ranch Identification Number(s) (AGL# / Global ID #, available on your eNOI)
• Volume of irrigation water applied
• Nitrate concentration of the irrigation water applied
• List of crop types and acres harvested
• Pounds of nitrogen applied from fertilizers to each crop type
• Pounds and nitrogen content (in percent) of compost or amendments applied to the soil/land (if applicable)
HOW CAN I GET ADDITIONAL INFORMATION?
The TNA Report instructions are attached to this email and can answer questions you may have regarding monitoring, recordkeeping, submittal, and reporting of total amount of nitrogen applied on your ranch/farm. Please read the TNA Report instructions before reporting. Additional tools to assist with completing the TNA Report are available under the Grower Resources Section of the Central Coast Water Board, Irrigated Lands Regulatory Program (ILRP) website:
http://www.waterboards.ca.gov/centralcoast/water_issues/programs/ag_waivers/index.shtml#resources.