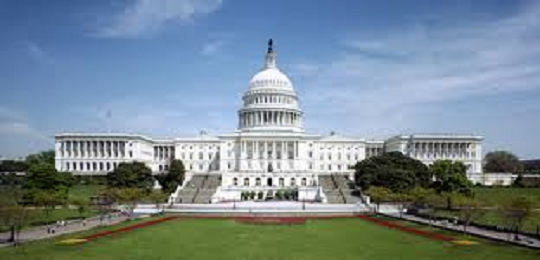 April 12, 2018
California Farm Bureau Federation News Release - April 12, 2018
FARM BILL DISCUSSIONS WILL AFFECT ALL CALIFORNIANS
Noting that programs in new federal farm legislation have the potential to benefit everyone in California, the leader of the California Farm Bureau Federation welcomed today's release of draft legislation by the House Agriculture Committee. The release marks a key milestone in updating the multi-year farm bill that expires Sept. 30.
"Although it's known as the farm bill, the legislation truly touches on everyone—first of all, because everyone eats, but also because of the conservation, research, trade and other programs it contains, CFBF President Jamie Johansson said. "Representing farmers and ranchers in the nation's No. 1 farm state, Farm Bureau will advocate for programs of particular importance to California's diverse agricultural landscape."
For example, he said, as farmers throughout the state struggle to hire enough people to harvest crops, CFBF will seek increased research into technology to mechanize farming tasks.
"Agricultural innovation benefits not only farmers and their employees, but also people who work at California technology companies and universities seeking to make mechanization more practical," Johansson said. "The farm bill also encourages development of new food and agricultural products that create new opportunities throughout the economy."
Johansson said Farm Bureau will seek continued and enhanced commitment to farm bill programs that promote environmental stewardship.
"Current farm bill programs have helped farmers, ranchers and foresters promote air, water and soil health, and those programs should remain a priority," he said. "The new farm bill should also enhance programs to expand access to developing foreign markets. Those programs lead to jobs in rural California but also in urban settings such as ports, marketing firms and export companies."
Discussions of farm-bill issues will likely continue for the next several months, Johansson said, adding that Farm Bureau "will remain active in advocating for farm and nutrition programs that will serve Californians for years to come."
The California Farm Bureau Federation works to protect family farms and ranches on behalf of nearly 40,000 members statewide and as part of a nationwide network of more than 5.5 million Farm Bureau members.