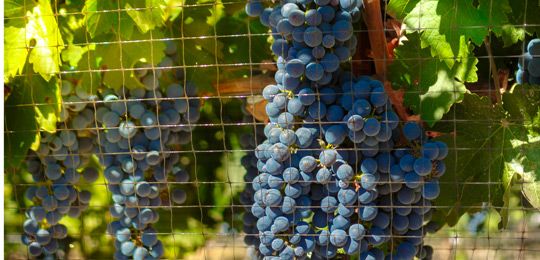 July 10, 2018
San Luis Obispo County 2017 Crop Statistics Released:
$924,698,000 Overall Gross Value Reported - Wine Grapes Top the List
The San Luis Obispo County department of Agriculture/Weights & Measures has released the 2017 production statistics for the local agricultural industry.
The total gross crop value for 2017 is $924,698,000. The overall value of agricultural production in 2017 decreased by less than 1% compared to 2016. "The much-needed rains during 2017 helped in the overall drought recovery but presented challenges for some of the ag producers in managing wet field conditions and planting and harvesting schedules", according to Martin Settevendemie, County Agricultural Commissioner/Sealer. Settevendemie cautioned the statistics only represent commodity gross values and do reflect net profits received by producers. Also, reported values do not include multipliers related to secondary economic benefits to the community.
The top ten commodities ranked by value for 2017 were:
1. Wine Grapes
2. Strawberries
3. Cattle and Calves
4. Broccoli
5. Vegetable Transplants
6. Avocados
7. Cut Flowers
8. Cauliflower
9. Head Lettuce
10. Lemons
Statistics can be found HERE in PDF format.