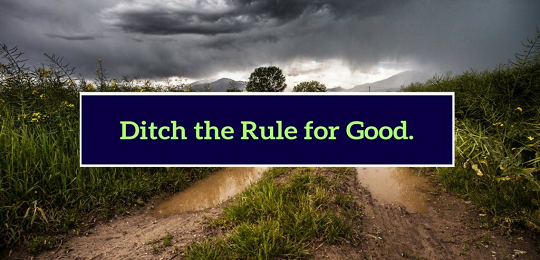 December 18, 2018
New Clean Water Rule aims for clarity
Courtesy of California Farm Bureau Federation
Intending to help farmers, ranchers and other landowners distinguish more easily what is and what isn't a "water of the United States," the U.S. Environmental Protection Agency and Department of the Army have proposed a new Clean Water Act regulation to replace a controversial 2015 WOTUS rule.
Opponents, including many agricultural organizations, said the 2015 rule, proposed by the Obama administration, gave the agencies extensive authority to regulate routine farming activities.
Pointing out that farmers and ranchers want to do the right thing to protect land, water and other natural resources, California Farm Bureau Federation President Jamie Johansson said the revised rule should be "clear and easy to understand."
"The existing WOTUS rule has produced little beyond confusion and litigation, and has undermined farmers' efforts to work cooperatively with government agencies to protect water and land," Johansson said. "We hope the new Clean Water Rule will provide the clarity farmers and ranchers need to allow the continued production of food and farm products while conserving natural resources."
Johansson joined state Farm Bureau presidents from across the nation in Washington, D.C., last week to witness the signing of the new Clean Water Rule proposal. The new rule revises the definition of waters of the U.S., clarifying federal authority under the Clean Water Act in what the EPA and Army described as "a clear and understandable way."
In a 2017 executive order, President Trump asked agencies to rescind the 2015 WOTUS rule and issue a revised rule, to be based on an opinion written by the late Supreme Court Justice Antonin Scalia. The Scalia opinion took a narrower view of federal jurisdiction, restricting Clean Water Act jurisdiction to "relatively permanent" waters and wetlands with a continuous surface connection to relatively permanent waters.
The agencies said their proposed rule would provide clarity, predictability and consistency so that people affected by the regulations can easily understand where the Clean Water Act applies—and where it does not. Under the agencies' proposal, traditional navigable waters, tributaries to those waters, certain ditches, certain lakes and ponds, impoundments of jurisdictional waters, and wetlands adjacent to jurisdictional waters would be federally regulated.
The rule also details what are not waters of the U.S., such as features that only contain water during or in response to rainfall (such as ephemeral features); groundwater; many ditches, including most roadside or farm ditches; prior converted cropland; stormwater control features; and waste treatment systems.
CFBF Senior Counsel Kari Fisher said Farm Bureau advocated for a rewrite of the 2015 rule because of the extensive authority it gave to federal agencies to regulate water and land.
"The revised Clean Water Rule offers farmers and ranchers more certainty, transparency, and a common-sense approach," Fisher said.
The new rule contains six "clear categories" of jurisdictional waters, she said, and requires wetlands covered by the rule to be directly adjacent to a jurisdictional water.
EPA Acting Administrator Andrew Wheeler said a simpler and clearer definition of waters of the U.S. "would help landowners understand whether a project on their property will require a federal permit or not, without spending thousands of dollars on engineering and legal professionals."
Butte County Farm Bureau member Jody Gallaway, president and senior regulatory biologist for the Chico-based environmental consulting firm Gallaway Enterprises, said much work still needs to be done before the newly proposed rule could be applied in California. But she said the new rule "seems to provide much clarity and predictability to some of the most commonly frustrating aspects" of the rule, including ditches and ephemeral drainages. Gallaway said the rule eliminates ephemeral drainages and gives a precise definition of "ephemeral" that farmers can understand.
The new rule also removes "significant-nexus" determinations. As a specialist who helps farmers comply with environmental regulations, Gallaway said that determination has been a key factor in defining a water of the U.S.
"In many cases, I have to send it to the Corps for a significant-nexus determination, which can take a year or more. This rule takes that out, and now I can tell you with a certain degree of certainty what is and isn't a water of the United States. That is a huge plus and a big benefit to people," Gallaway said.
American Farm Bureau Federation President Zippy Duvall said the new rule "will empower farmers and ranchers to comply with the law, protect our water resources and productively work their land without having to hire an army of lawyers and consultants," adding, "We believe this new Clean Water Rule is rooted in common sense. It will protect our nation's water resources and allow farmers to farm."
After publication in the Federal Register, agencies will accept comments on the proposal for 60 days. EPA and the Army will also hold a webcast on Jan. 10. For further information, including how to submit comments, see www.epa.gov/wotus-rule/step-two-revise.