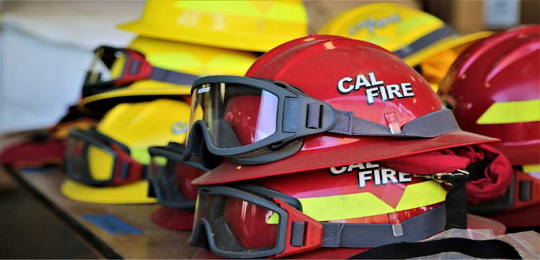 July 19, 2019
On July 18, the Cal/OSHA Standards Board approved an emergency regulation to require employers of employees in outdoor workplaces to provide filtering facepiece (N95) respirators and encouraging-but not requiring- their use when the Air Quality Index (AQI) exceeds 150 due to the presence of particulate matter of 2.5 microns or less if the employer should reasonably expect that employees will be exposed to wildfire smoke.
The Office of Administrative Law (OAL) will conduct a 10-day review of the Standards Board's emergency finding (which the Board must make to invoke the truncated emergency rulemaking process) and adherence to that process. Once OAL has completed its review, the regulation will become effective when OAL files the emergency regulation with the Secretary of State. This could happen as early as July 29.
The regulation will be effective for 180 days and can be renewed for two 90-day periods (a total of one year). During this period, Cal/OSHA and the Standards Board will conduct a notice-and-comment process to promulgate a permanent regulation to replace the emergency regulation. An initial stakeholder meeting will be held in Oakland on Aug. 27.
The emergency regulation purportedly excuses employers in this situation from medical evaluation and fit-testing requirements found in general respiratory protection regulations, but employers must implement those regulations if the AQI exceeds 500.
The emergency regulation is unclear as to whether employers are excused from medical evaluation and fit-testing if the AQI ranges from 150 to 500 because it cites medical evaluation and fit-testing as requirements employers may be exempted from under the wildfire smoke regulation (rather than explicitly creating that exemption) and because mandatory educational information employers must furnish to employees using N95 respirators under the regulation includes statements that employees should be fit-tested and medically evaluated before using such respirators.
Agricultural employers should begin acquiring N-95 respirators to provide when the AQI 151/PM 2.5 named pollutant/reasonable expectation of wildfire smoke exposure takes effect.