September 13, 2019
By -
B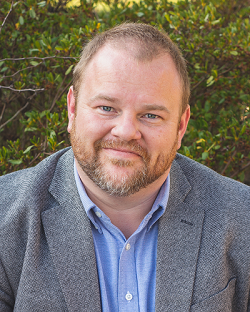 rent Burchett
, Executive Director, San Luis Obispo County Farm Bureau
Work by the Agricultural Liaison Advisory Board (ALAB) to help craft an industrial hemp ordinance for SLO County continued Monday at the monthly ALAB meeting. Many Farm Bureau members have conflicting opinions about how the ordinance should proceed, with concerns about potential odor issues and pesticide drift liability on one side, and fear that establishing setbacks for a federally-legal ag crop could set a precedent for restricting other crops on the other side.
Land use issues around industrial hemp and marijuana are not going away anytime soon. Farm Bureau policy is set by members, so we need to hear from you! We have members that want to see hemp restricted, and members who are growing hemp in SLO County. We want to be mindful of how hemp growth could impact all of agriculture, and at the same time, advance opportunities for our farmers to take advantage of this "new" crop. As we debate policy recommendations in the coming months, your feedback is critical to helping SLO County Farm Bureau represent all of our diverse agriculture economy. We will continue to try and bring all of agriculture together, but as you will see in the ALAB subcommittee REPORT on industrial hemp, crafting an ordinance that's fair to everyone is difficult.
The ALAB subcommittee will still be meeting and providing input on the draft ordinance for the next three months; a draft from County Planning & Building staff is expected in the next few weeks.
If you have questions or comments about industrial hemp, please give me a call at 805-543-3654 or email bburchett@slofarmbureau.org. What we do know is that absent our input, the County will still proceed with drafting this ordinance. As the old adage goes, if you're not at the table, you're on the menu.