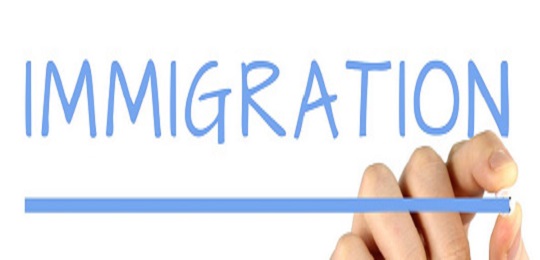 June 22, 2018
After the failure of an immigration bill (H.R. 4760 – Goodlatte) on Thursday, which would have required E-Verify, place a cap on ag worker visas, and require workers to "touchback" to their home countries, the California Farm Bureau Federation said it hopes the failure of the immigration measure in the U.S. House of Representatives will ultimately set the stage for Congress to resolve longstanding inadequacies in agricultural immigration programs that have contributed to chronic employee shortages on farms and ranches.
"Congress must move forward to forge a solution that would work well for farmers, ranchers and their employees throughout the nation," CFBF President Jamie Johansson said.
"The California Farm Bureau will advocate for an agricultural visa program that would accommodate people who want to enter the United States legally to do farm work, and in large-enough numbers to ease the shortages farmers have experienced," Johansson said. "The new program must also recognize our current, highly skilled immigrant employees and help them gain proper documentation."
During discussions on immigration issues, he said, CFBF has taken a lead in seeking solutions that keep families together.
"Farm Bureau is a family-based organization," Johansson said. "We support policies that protect families throughout the immigration process."
He noted that congressional leaders may consider new legislation on agricultural visas later this summer.
"Rural California, and rural America, rely on skilled immigrant agricultural employees to produce food and farm products on which we all depend," Johansson said. "It's time for Congress to fix the agricultural immigration system. Farm Bureau stands ready to help."
The California Farm Bureau Federation works to protect family farms and ranches on behalf of nearly 40,000 members statewide and as part of a nationwide network of more than 5.5 million Farm Bureau members.