February 15, 2018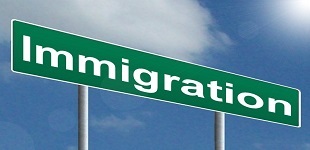 In a February 14 letter to American Farm Bureau Federation (AFBF) President, Zippy Duvall, California Farm Bureau Federation (CFBF) President Jamie Johansson, explained their dissent from AFBS's decision to support H.R. 4760 (Goodlatte-VA), the Securing America's Future Act of 2018.
The biggest concern is that the Act does not address those workers who are already here. H.R. 4760 establishes the H-2C worker program, which includes caps on the number of workers allowed to immigrate for farm labor - unlike the current H-2A worker program, which has no caps.
Under H.R. 4760, current workers would be forced to leave their jobs, leave the country, and trust that they would be issued a visa and be readmitted, and enter the pool of temporary visa holders. The bill will also mandate e-verify for all immigrant agricultural workers.