May 8, 2018
CFBF Announces Positions on State Ballot Measures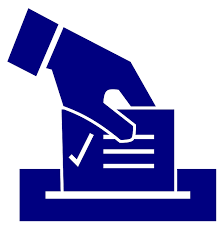 Courtesy of California Farm Bureau Federation
Seeking to assure wise and focused use of public money, the California Farm Bureau Federation Board of Directors has voted to oppose a park bond on the June ballot and to support two ballot measures that would assure funds will be spent on projects to which they have been dedicated.
The CFBF board recommends a "no" vote on Proposition 68, a $4 billion bond measure that would fund a variety of park and natural-resources projects.
"Proposition 68 emphasizes land acquisition and includes little investment in water facilities—despite its title," CFBF President Jamie Johansson said. "Government agencies already own about half the land in California. We do not believe these bonds would be a prudent investment for taxpayers."
CFBF ballot recommendations include "yes" votes on Propositions 69 and 70. Proposition 69 would assure money collected through vehicle taxes and fees will be spent appropriately for transportation projects. Proposition 70 would require a two-thirds vote of the Legislature to spend money from the Greenhouse Gas Reduction Reserve Fund.
"Farmers and ranchers aren't pleased by having to pay increasing gas taxes and vehicle fees, but we at least want to be sure that money goes toward improving our roads and Proposition 69 would do that," Johansson said. "Proposition 70 would make sure cap-and-trade money isn't diverted and that the program operates effectively and efficiently."
The CFBF board recommends a "yes" vote on Proposition 71, which would change the effective date of successful ballot measures, and took no position on Proposition 72, to create a property-tax exclusion for rainwater capture systems.