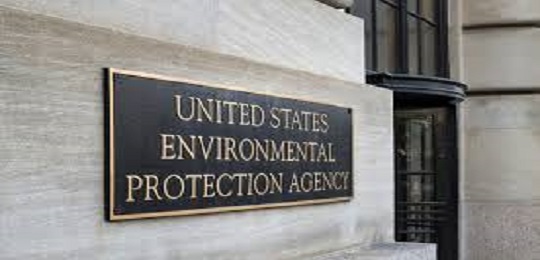 May 9, 2018
CERCLA and EPCRA Reporting Exemptions
Overview
Two environmental laws, the Comprehensive Environmental Response, Compensation, and Liability Act (CERCLA) and Emergency Planning and Community Right-to-Know Act (EPCRA), require reporting of releases of hazardous substances that exceed reportable quantities within a 24-hour period. The purpose of the notification is for federal, state, and local officials to evaluate the need for an emergency response to mitigate the effects of a release to the community.
However, due to legislative changes in the "Fair Agricultural Reporting Method Act" or "FARM Act" in March 2018, "air emissions from animal waste at a farm" are exempt from reporting under CERCLA. These types of releases also do not need to be reported under EPCRA. For more information, please see: FARM Act Q&A.
History
Regulatory Reporting Exemption for Animal Waste and Resulting Litigation
On December 18, 2008, EPA published a final rule that exempted most farms from certain release reporting requirements in CERCLA and EPCRA. Specifically, the rule exempted farms releasing hazardous substances from animal waste to the air above threshold levels from reporting under CERCLA. For EPCRA reporting, the rule exempted reporting of such releases if the farm had fewer animals than a large concentrated animal feeding operation (CAFO).
In short, all farms were relieved from reporting hazardous substance air releases from animal waste under CERCLA, and only large CAFOs were subject to EPCRA reporting.
Several citizen groups challenged the validity of the final rule in the U.S. Court of Appeals for the District of Columbia Circuit. On April 11, 2017, the Court struck down the final rule, eliminating the regulatory reporting exemptions for farms. On May 2, 2018, the Court issued its mandate vacating the final rule.
Legislative Changes
On March 23, 2018, the Consolidated Appropriations Act, 2018 (Omnibus Bill), was signed into law. Title XI of Division S of the Omnibus Bill, called the "FARM Act" exempts the reporting of "air emissions from animal waste at a farm" under CERCLA. On May 2, 2018, the D.C. Circuit Court of Appeals issued its mandate vacating the 2008 final rule. However, farms will remain exempt from the CERCLA reporting requirements as a result of the FARM Act.