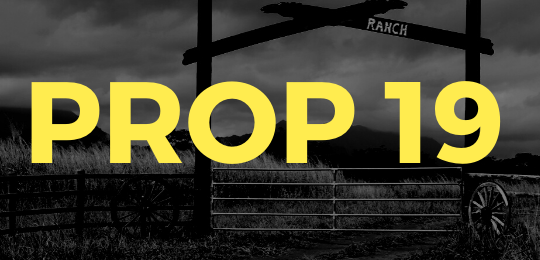 December 7, 2020
Prop 19 Is Coming Soon: Know How It Could impact estate planning for your farm & ranch
In Case You Missed It: You can watch a recording of the Dec. 14 webinar on Facebook: https://www.facebook.com/watch/?v=849327879236647 and download a PDF of the presentations here.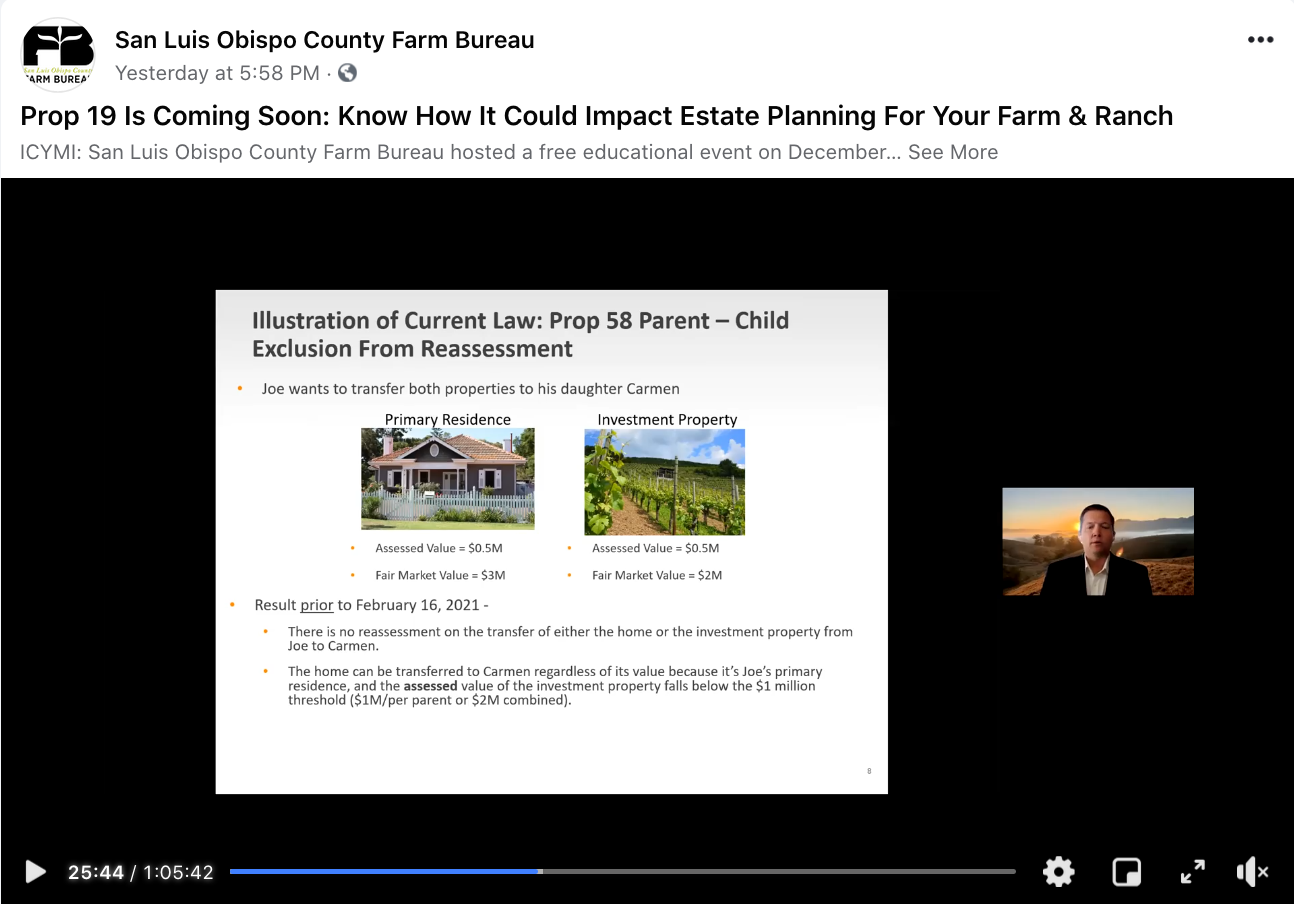 What: Free webinar for Farm Bureau members (and future members) on Proposition 19. Speakers include: SLO County Assessor Tom Bordonaro; Joe Benson, Attorney with Carmel & Naccasha LLP in San Luis Obispo; and Paul Clark, Attorney at Law in Paso Robles
When: Monday, December 14, 2020 at 1:00pm Pacific (recording will also be posted to Facebook later)
Where: Webinar via Zoom. Registration is required: https://zoom.us/meeting/register/tJYqdOCqrT8uHdTKk8p6CzTsudeRoi4G-bsS
Background:
Proposition 19 passed in the Nov. 2020 election 51% to 49%.
Starting February 16, 2021, Prop 19 creates significant property tax changes for California property owners:

(A) severely limits the conditions under which property owners can transfer California residential and/or commercial real property to their children/grandchildren without triggering a property tax reassessment; and
(B) expands the ability of certain persons to preserve and transfer the assessed value of their primary residence to a replacement primary residence.

In the past, parents could transfer certain real property to children without a property tax reassessment.
Prop 19 could negatively impact parents' ability to pass along the family farm and ranch to children.