March 18, 2020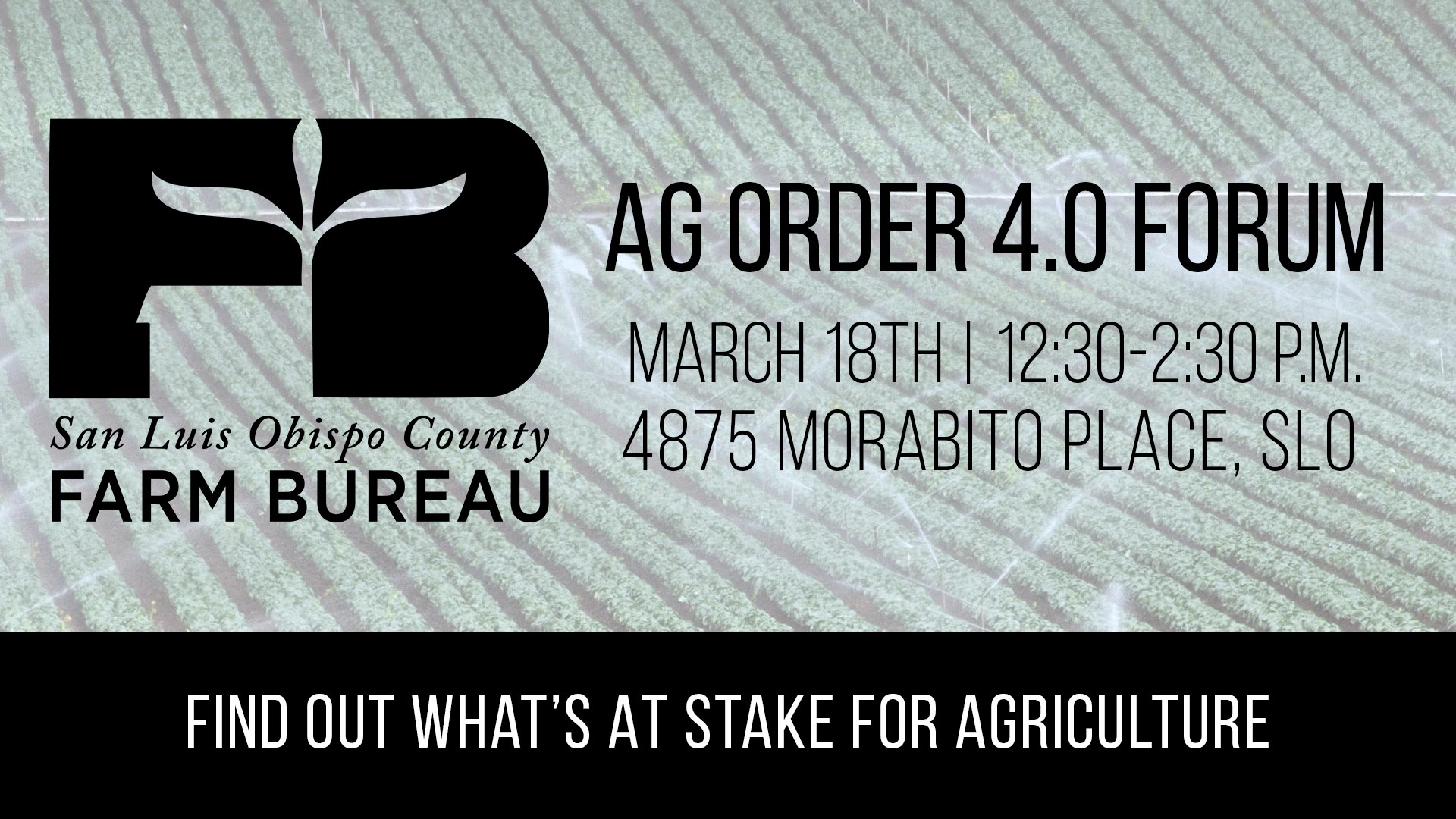 The Central Coast Regional Water Board released its draft Ag Order 4.0 on Feb. 21, covering new monitoring and reporting requirements for irrigated agriculture, caps on nitrogen fertilizer applications, and riparian setback rules. Comments are due April 6.

Our Ag Order 4.0 Forum on March 18 will include a presentation from a veteran of California agriculture's water quality fights, California Farm Bureau Federation Senior Counsel Kari Fisher. We will review what's in the Order, and explain what's at stake for farmers and our local economy.

Seating priority will be given to SLO County Farm Bureau members. Others may attend at no cost subject to space availability. RSVP is requested, but not required to 805-543-3654 or bburchett@slofarmbureau.org.

IF YOU GROW CROPS IN SAN LUIS OBISPO COUNTY, YOU CAN'T AFFORD NOT TO BE INVOLVED ON THIS ISSUE!