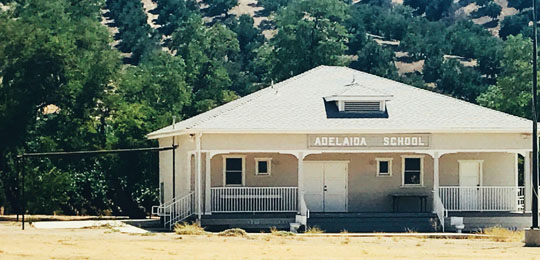 September 22, 2018
Cheeseburgers in Paradise is the theme for the San Luis Obispo County Farm Bureau Annual Meeting of Members.
Save the date of September 22, 2018. We are planning a casual jeans and boots dinner at the Adelaida Schoolhouse ,9001 Chimney Rock Road. It's Saturday, September 22, 2018 and it's a casual evening that celebrates our Farm Bureau's accomplishments and the people who have done so much to help local agriculture.
Tickets are $ 30 per person.
RSVP today. Deadline is Monday, September 17, 2018 for check or credit card.
2018 Freddy of the Year: Brandon Wiebe
Business of the Year: Ikeda Brothers
Fresh Mozzarella Mint and Melon Skewers
Grilled Cattaneo Brothers and
Ben's Custom Meats Sausages
Fresh off the grill: Hearst Ranch Grass Fed 1/3 lb Burgers
Bacon, Green Chili's, Red Onion, Dan's Fried Onions, Blue Cheese, Mushrooms, Jack, Swiss, Cheddar, Mustard, Ketchup Mayonnaise, and Guacamole (and more), with lettuces,heirloom tomatoes and jalapeños.
Brioche buns by Angela's Bakery,
Three salads- Green Salad with Veggies
Grilled Vegetables and Aioli
Negranti Creamery Ice Cream Sandwiches