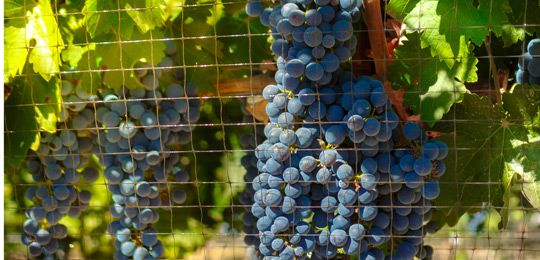 February 14, 2018
The 2017 crush totaled 4,233,288 tons, up less than half of a percent from the 2016 crush of 4,217,154 tons. Red wine varieties accounted for the largest share of all grapes crushed, at 2,242,984 tons, down 1.6 percent from 2016. The 2017 white wine variety crush totaled 1,764,152 tons, up .7 percent from 2016.
The 2017 average price of all varieties was $775.09, up 1.5 percent from 2016. Average prices for the 2017 crop by type were as follows: red wine grapes, $961.76, up 4.6 percent from 2016; white wine grapes, $586.73, down 2.0 percent from 2016.
In 2017, Chardonnay continued to account for the largest percentage of the total crush volume with 14.5 percent. Cabernet Sauvignon accounted for the second leading percentage of crush with 14.2 percent. Thompson Seedless, the leading raisin grape variety crushed for 2017, held less than 2.0 percent of the total crush.
The Final Grape Crush 2017 Report will be published March 9, 2018.