John Deere Discounts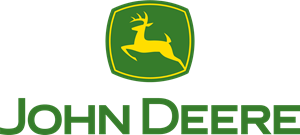 As a member of the San Luis Obispo County Farm Bureau, you are eligible for complimentary JohnDeere Rewards upgrade (Platinum 2 statys) which unlocks the best loyalty rewards including valuable equipment discounts on tractors, commercial mowers, utility vehicles, excavators and more at John Deere dealerships. You'll also be eligible for special parts discounts and 10% off Home & Workshop Products, so you can stock up on everything your farm or ranch needs.
With your Farm Bureau membership number, simply register at ww.JohnDeere.com/FarmBureau to upgrade your membership to Platinum 2 status. For full program details, visit http://cfbf.com/member-benefits#agriculturalsupplies.