John Deere Discounts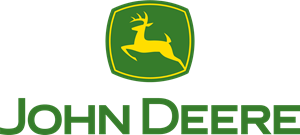 As a member of the San Luis Obispo County Farm Bureau, you'll receive automatic access to JohnDeereUSCA GreenFleet™ Loyalty Rewards program, which helps you save on tractors, commercial mowers, utility vehicles, excavators and more at John Deere dealerships. You'll also be eligible for special parts discounts and 10% off Home & Workshop Products, so you can stock up on everything your farm or ranch needs.
With your Farm Bureau membership number, simply register at ww.JohnDeere.com/FarmBureau to upgrade your membership to Platinum 2 status. For full program details, visit http://cfbf.com/member-benefits#agriculturalsupplies.