Executive Committee
Anna Negranti - President
The Negranti family runs a small cow calf operation in Cayucos. Anna Negranti is a San Luis Obispo County native and a 1980 Cal Poly Ag Business graduate. Anna is former president of the San Luis Obispo County CattleWomen, the 2000 CattleWoman of the Year and a former Grand Jury Member. She has been a member of the SLO County Agriculture Education Committee since its inception. Anna and her husband Jon have two sons, Nick and Wade, who are also continuing in the family business.
---
Jeff Buckingham - Vice President
The Buckingham family operates a small, family-sized cow calf operation on Turri Road near Los Osos. Jeff graduated from Cal Poly in 1981 with a Dairy Science degree and has stayed active in SLO County ever since. Jeff has served as a board member and past Chair of the San Luis Obispo Chamber of Commerce. He is a board member of the Cuesta College Foundation, Past President of the Rotary Club of San Luis Obispo de Tolosa, and serves on the board of Softec. Jeff also serves as a board member of the competitive telecommunications trade association for California, CALTEL.
---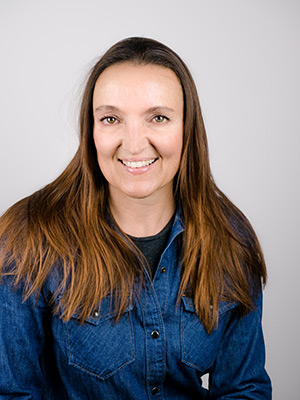 Hilary Graves - Treasurer
Hilary Graves owns an agricultural consulting business, Mighty Nimble LLC, and raises heritage breed hogs on the beautiful Central Coast of California. She is passionate about California water policy and preserving our Nation's agricultural heritage. In addition to her work with local agriculture, Hilary is active in her community by serving as an elected Director of the Estrella-El Pomar-Creston Water District, Treasurer of San Luis Obispo County Farm Bureau, and as a Director on the School Board at San Luis Obispo Classical Academy. Hilary graduated from California State University, Fresno and Texas Woman's University. She also attended Cal Poly San Luis Obispo where she studied Crop Science. Hilary and her husband live and farm in Creston with their two daughters.
---
Dan Sutton - Past President
Dan serves as the General Manager for Pismo Oceano Vegetable Exchange. Dan earned a Bachelor of Science degree in Agribusiness with a concentration in Farm and Ranch Management from Cal Poly San Luis Obispo. Dan was a member of Class 40 of the California Ag Leadership program. In addition, he also performs various community service activities including coaching youth and high school baseball and serving as a volunteer firefighter for San Luis Obispo County.
---
Randy Diffenbaugh - Secretary