Executive Committee
Anna Negranti - President
The Negranti family runs a small cow calf operation in Cayucos. Anna Negranti is a San Luis Obispo County native and a 1980 Cal Poly Ag Business graduate. Anna is former president of the San Luis Obispo County CattleWomen, the 2000 CattleWoman of the Year and a former Grand Jury Member. She has been a member of the SLO County Agriculture Education Committee since its inception. Anna and her husband Jon have two sons, Nick and Wade, who are also continuing in the family business.
---
Jeff Buckingham - Vice President
The Buckingham family operates a small, family-sized cow calf operation on Turri Road near Los Osos. Jeff graduated from Cal Poly in 1981 with a Dairy Science degree and has stayed active in SLO County ever since. Jeff has served as a board member and past Chair of the San Luis Obispo Chamber of Commerce. He is a board member of the Cuesta College Foundation, Past President of the Rotary Club of San Luis Obispo de Tolosa, and serves on the board of Softec. Jeff also serves as a board member of the competitive telecommunications trade association for California, CALTEL.
---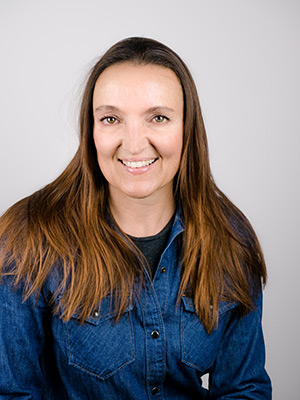 Hilary Graves - Treasurer
---
Dan Sutton - Past President
Dan serves as the General Manager for Pismo Oceano Vegetable Exchange. Dan earned a Bachelor of Science degree in Agribusiness with a concentration in Farm and Ranch Management from Cal Poly San Luis Obispo. Dan was a member of Class 40 of the California Ag Leadership program. In addition, he also performs various community service activities including coaching youth and high school baseball and serving as a volunteer firefighter for San Luis Obispo County.
---
Randy Diffenbaugh - Secretary