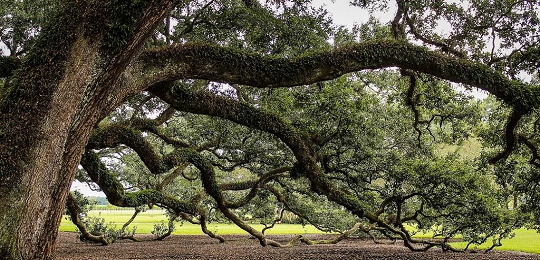 April 9, 2018
Courtesy of San Luis Obispo County Department of Agriculture/Weights and Measures
Sudden Oak Death (SOD), Phytophthora ramorum, is a serious exotic plant disease threatening several oak species in California. Monitoring for early detection of the arrival of SOD into San Luis Obispo County is of great concern for the County Department of Agriculture/Weights and Measures. The disease is currently found in 15 California counties including Monterey County.
Early detection of the disease on native bay laurel plants is key for proactive action to slow the spread of this epidemic to oak trees. The sooner we find it, the sooner effective management strategies can be implemented to prevent oak trees from dying and altering the vegetation composition and susceptibility to wildfire.
One of the best ways to search for signs of this disease in the wild is the SOD BLITZ –an organization that involves volunteers to conduct annual visual surveys of sites throughout the county. The Department encourages citizens to participate in the survey and free educational community meeting/training sessions presented by Dr. Matteo Garbelotto. Dr. Garbelotto is a SOD Researcher from UC Berkeley leading up to the actual field work. He will also review past SOD BLITZ findings and sampling methods.
The 2018 SOD BLITZ trainings will be held at two locations:
SLO County Atascadero Library, Martin Polin Community Room 6555 Capistrano Ave, Atascadero, CA - Friday, April 20, 6:30 p.m. – 7:30 p.m.
SLO County Department of Agriculture, UCCE Auditorium -2156 Sierra Way, San Luis Obispo, CA - Saturday, April 21, 12:00 p.m. – 1:00 p.m. This is a repeat of the Friday training.
You can register for any of these trainings at http://ucanr.edu/2018sodblitztraining
All necessary materials for collecting field samples will be provided at the training sessions.