- Nevada City Area: House for Rent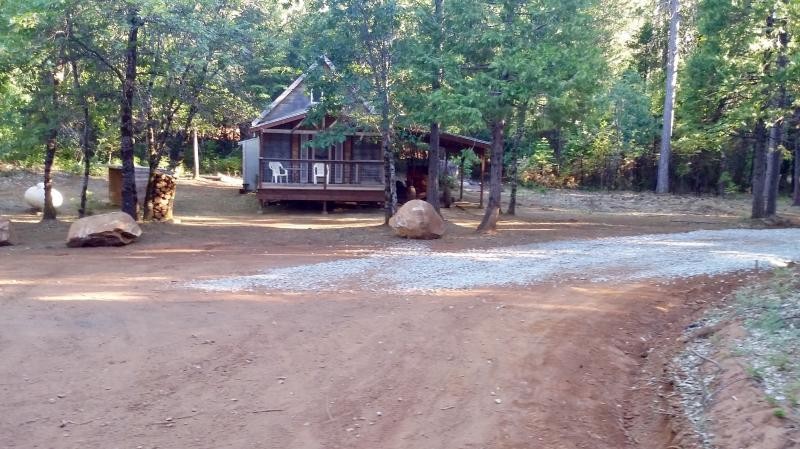 Rental information to be provided by owner or primary agent only. Subject to verification.
Five acres and a cabin available for lease outside of Nevada City. Owners want to see this land productive and cared for. The land is both flat and lightly sloped. Areas have been cleared and are ready for farming. Property is fully deer fenced. Potential opportunities for expansion on neighboring property. Nevada City is highly supportive of local food and farming and has a vibrant community. Come live and farm off the grid and in paradise.Remodeled 600 sq ft cabin. 1.5 bd 1 ba propane app, woodstove & propane heat. Spiral stairs, deck, larg ecarport. House is 25 min from Nevada City. Off grid, rent $750 includes land use, renter responsible for propane, and small generator.
Visit California FarmLink for more information. http://www.californiafarmlink.org/find-land