About Farm Bureau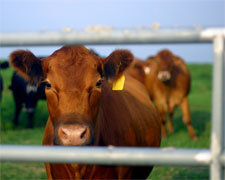 The San Luis Obispo County Farm Bureau is a non-governmental, non-profit, voluntary membership corporation that's purpose is to protect and promote agricultural interests throughout San Luis Obispo County and to find solutions to the problems of the farm, the farm home and the rural community. San Luis Obispo County Farm Bureau is one of 53 county Farm Bureaus currently representing a combined membership of 2,300 family members in San Luis Obispo County. Collectively, Farm Bureau is California's largest farm organization with memberships from 88,000 farm families and individual members in 56 California counties
.
Farm Bureau is organized on a county, state and national basis-in that order. The county Farm Bureau is the nucleus of the organization. It is here that members join by payment of nominal annual dues which entitles them to the wide range of services and benefits of membership.
California Farm Bureau (CFBF) serves the county Farm Bureaus' as our voice in state issues and works closely with representatives from American Farm Bureau (AFB) on issues of National importance.
Farm Bureau strives to protect and improve the ability of farmers and ranchers engaged in production agriculture to provide a reliable supply of food and fiber through responsible stewardship of California's resources.
The San Luis Obispo County Farm Bureau is organized for the following educational and benevolent purposes.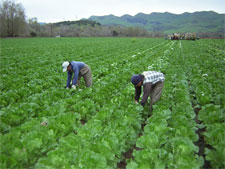 To work for the solution to the problems of the farm, the farm house, and the rural community, by the use of the recognized advantages of organized action, to the end that those engaged in the various branches of agriculture may have opportunity for happiness and prosperity in their chosen work.
To work in conjunction with the Agricultural Extension Service in the development of better methods and practices in farming and farm management; to work for the improvement of conditions surrounding rural life and in the cultivation of such sentiments and ideals as may promote the highest type of neighborliness and citizenship.
To unite farmers and ranchers in the county under one farm/ranch organization for the promotion and protection of their common interest without regard to political or religious affiliation.
To encourage and foster the development of commodity marketing and purchase of farm supplies on a cooperative non-profit basis and the development of such other activities as will best serve the economic needs of the members.
To cooperate and advocate with other county Farm Bureau Organizations in connection with California Farm Bureau Federation and American Farm Bureau Federation for mutual assistance in the achievement of common aims and purposes.
Forming Policy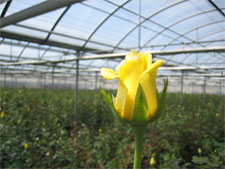 Farm Bureau policies and programs are developed from grassroots recommendations originating at the community and County Farm Bureau level. From these recommendations, tentative policy resolutions are prepared and submitted to the CFBF House of Delegates for action at its annual meeting each December. The House of Delegates is made up of representatives elected by members of the County Farm Bureaus. Resolutions on state matters become CFBF policy. Matters of national interest are forwarded to the American Farm Bureau Federation for consideration.
Mission Statement
"To lead San Luis Obispo County in the protection, promotion and advocacy of agriculture for the benefit of our members and community"